Warranty
Our software optimisation comes with a five-year function and update guarantee from the date of installation.
If our modification has been cancelled by a manufacturer's update, you will receive a new programming from us free of charge.
Retrofits, for example in the event of a vehicle sale, are possible by arrangement and will also be carried out by us free of charge within the warranty period.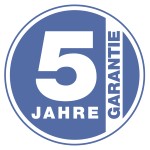 Insurance
In addition, in cooperation with NSA Garantie (Helvetia Insurance), we offer the option of insuring drive components such as the engine and transmission.
Detailed information, e.g. on the scope of the insured parts, can be found on the website of the aforementioned insurance company >>> http://www.nsagarantie.ch/garantien.php.
The costs for the additional insurance depend on the vehicle model and the desired term. We will be happy to submit an appropriate offer to you.
Sie benötigen weitere Informationen?