Seit über 30 Jahren TÜV geprüftes Chiptuning
Since 1990 your competent partner for software adaptations of vehicles of all well-known manufacturers.
More power and performance
Benefit from our more than 30 years of experience and "experience" the many advantages of our software optimisation.
With our individual tuning, we achieve a significant increase in performance without completely eliminating the manufacturer's safety reserves.
The result is optimised response, noticeably more pulling power in all rev ranges and better acceleration.
Reduced fuel consumption
In addition to a corresponding increase in power, our software adjustments lead to an improvement in efficiency.
This makes it possible to drive more economically, i.e. more fuel-efficiently, and thus reduce fuel consumption.
Especially for vehicles with an automated gearbox, significant savings are possible due to the reduced gear changes.
Up to 15% lower fuel consumption
Up to 100% more driving pleasure
In view of the current price development for petrol and diesel fuels, many car drivers would like to have lower consumption values for their vehicle.
With our special software modification, savings of up to 15% and a significant improvement in performance are possible.
In addition, our tuning also leads to a reduction in emissions, which in turn benefits the environment.
Especially for frequent drivers, the aforementioned measure is a worthwhile investment which usually pays for itself after only 10,000 km.
By the way, for commercially used vehicles, the costs for the ECO Setup are recognised for tax purposes and are therefore 100% deductible as a business expense.
To the vehicle search
We were one of the first companies to deal with the software optimisation of these vehicles as early as the launch of the smart brand in 1998.
We were able to increase the performance of the city coupe (from 1994 fortwo), increase the top speed and shorten the gearbox shift times.
In the meantime, we have developed corresponding software modifications for all model series as well as engine types up to the electric smart EQ.
In Germany, however, performance enhancements to motor vehicles may only be operated if a technical inspection has been carried out.
For the aforementioned reason, parts certificates or test reports are available for almost all of our modifications for the legally required modification approval.
To the vehicle search
Transmission optimisation
In addition to the adjustments required in connection with our performance enhancements, the performance can also be noticeably improved.
For example, gearshifts can be significantly optimised by precisely adapting them to the torque curve of the respective engine.
In addition, it is possible to reduce the time required to change gear in many automatic and automated manual transmissions.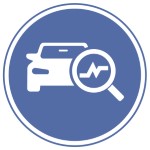 Fault analysis
The engine or preheating indicator lamp of your vehicle flashes or lights up continuously, indicating a malfunction?
A corresponding error message has a cause which should not be ignored but checked immediately!
Thanks to our specialist knowledge and with the help of professional diagnostic technology, we are also able to recognise difficult faults.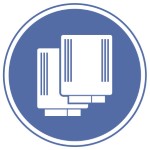 Duplicate engine control units
Do you need a second and operational engine control unit as a backup or repair solution for your vehicle?
We can read out the data from an ECU to be duplicated and transfer it accordingly to a used or new ECU.
The aforementioned procedure eliminates the otherwise necessary adjustments such as or the coding of the immobiliser.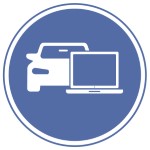 VAG coding
Many vehicles are already equipped ex works with hardware options which are subject to an extra charge but which are not activated.
These can be activated by us in the same way as retrofits such as a trailer coupling.
Furthermore, codings such as that the rear lights are active when the daytime running lights are switched on are possible, as well as many others.